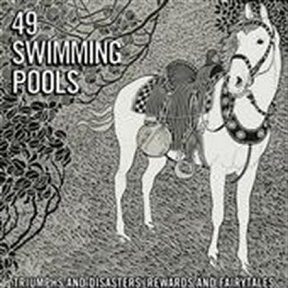 49 Swimming Pools
49 Swimming Pools
est un trio pop-rock français, composé d'
Emmanuel Tellier
,
Fabien Tessier
et
Etienne Dutin
. Il a sorti son premier album, Triumphs and disasters, rewards and fairytales, en septembre 2009, sur Elap/DifferAnt.
Après plus de quarante concerts en 2009-2010, il enregistre un deuxième album, qui paraîtra début 2011.
Le projet est né en 2007, en studio, près de Tours, le lieu où
Emm
......
lire la bio