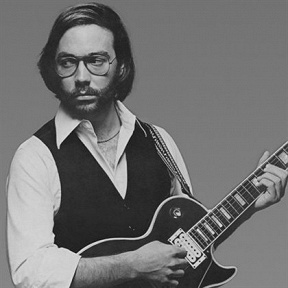 Al DI Meola
Al Di Meola
, né le 22 juillet 1954|en musique ŕ
Jersey City
,
New Jersey
(États-Unis) est un guitariste américain de jazz fusion, connu, entre autres, pour sa technique aboutie ainsi que pour la discipline de son jeu.
Biographie
Di Meola est né ŕ
Jersey City
. En 1971, il rentre au
Berklee College of Music
ŕ
Boston
dans le
Massachusetts
. En 1974, il remplace
Bill Connors
au sein de
Return to Fo
......
lire la bio