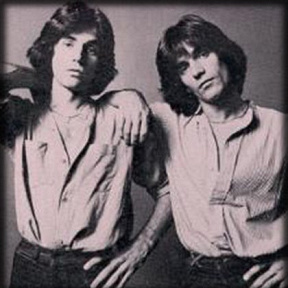 Alessi Brothers
Les
Alessi brothers
sont un duo américain auteur compositeur de musique pop.
Les deux frères jumeaux (Bill (Billy) Alessi and Bob (Bobby) Alessi) sont nés le 12 juillet 1953 à
Long Island
, dans l'Etat de New York.
Ils sont connus pour le titre "Savin' the day", en 1984 mais également pour Oh Lori, sorti en 1977.
Carrière
En 1977, ils sont septièmes dans le classement des singles anglais avec ......
lire la bio