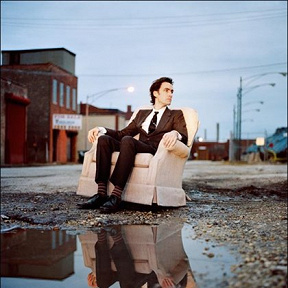 Andrew Bird
Andrew Bird
(né le 11 juillet 1973) est un chanteur et musicien américain.
Biographie
Né à
Chicago
dans l'
Illinois
, . Cet auteur-compositeur est violoniste de formation.
Collaborateur chevronné et sollicité, notamment par
Neko Case
,
The Autumn Defense
et la
Handsome Family
, avec sa collaboration avec le groupe
Squirrel Nut Zippers
et l'album Thrills. Poursuivant avec son groupe Bowl of Fire......
lire la bio