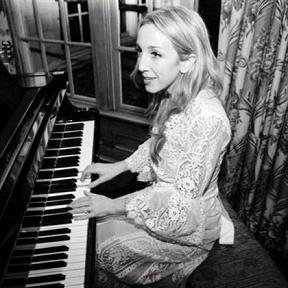 Ashley Monroe
Ashley Monroe
(née le , à 
Knoxville
 dans le 
Tennessee
) est une chanteuse américaine de musique country. 
Biographie
À l'âge de 11 ans, elle remporte un concours de chant à Pigeon Forge en interprétant la chanson « I Want to Be a Cowboy's Sweetheart ».
Après la mort de son père quand elle avait 13 ans, Ashley et sa mère déménagent à
Nashville
. Là-bas, elle commence sa carrière en tant que comp......
lire la bio