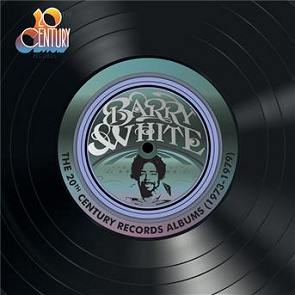 Disque 1

Standing in the shadows of love

Bring back my yesterday

I've found someone

I've got so much to give

I'm gonna love you just a little more baby

Disque 2

Girl it's true, yes I'll always love you

Honey please, can't ya see

You're my baby

Hard to believe that I found you

Never, never gonna give ya up

Disque 3

Mellow mood (PT. I)

You're the first, the last, my everything

I can't believe you love me

Can't get enough of your love, babe

Oh love, well we finally made it

I love you more than anything (in this wor...

Mellow mood (PT. II)

Disque 4

Heavenly, that's what you are to me

I'll do for you anything you want me to

All because of you

Love serenade (PT. 1)

What am I gonna do with you

Let me live my life lovin' you babe

Love serenade (PT. II)

Disque 5

I don't know where love has gone

If you know, won't you tell me

I'm so blue and you are too

Baby we better try to get it together

You see the trouble with me

Let the music play

Disque 6

Don't make me wait too long

Your love -- so good I can taste it

I'm qualified to satisfy you

I wanna lay down with you baby

Now I'm gonna make love to you

Disque 7

Playing your game, baby

It's ecstasy when you lay down next to me

You're so good you're bad

Never thought I'D fall in love with you

You turned my whole world around

Oh what a night for dancing

Of all the guys in the world

Disque 8

Look at her

Your sweetness is my weakness

Sha la la means I love you

September when I first met you

It's only love doing its thing

Just the way you are

Early years

Disque 9

I love to sing the songs I sing

Girl, what's your name

Once upon a time (you were a friend of mine)

Oh me, oh my (I'm such a lucky guy)

I can't leave you alone

Call me, baby

How DID you know it was me?
Ceux qui ont aimé cet album ont aussi aimé...