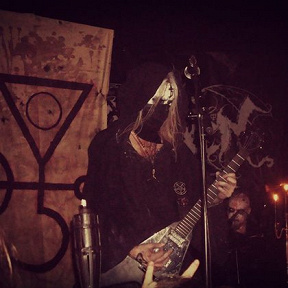 Behexen
Behexen
est un groupe de black metal finlandais, originaire de
Hämeenlinna
et
Tampere
. Le thème récurrent du groupe est le satanisme.
Biographie
Débuts et continuité (1994–2008)
Le groupe est formé en 1994 à
Hämeenlinna
et
Tampere
, et à l'origine connu sous le nom de Lords of the Left Hand, composé de Torog, Horns et Reaper. Ils publient une première démo intitulée Reality is in Evil en 199......
lire la bio