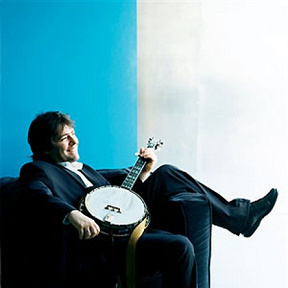 Béla Fleck
Béla Anton Leoš Fleck
est un joueur de banjo américain né le 10 juillet 1958 ŕ
New York
).
Il joue depuis 1988 avec le groupe de jazz fusion
Béla Fleck and the Flecktones
, a joué avec le groupe de bluegrass et mčne une carričre solo.
Béla Fleck est un gaucher qui joue de son instrument comme un droitier.
Il est marié ŕ la chanteuse et joueuse de banjo
Abigail Washburn
.
Biographie
Béla Fleck e......
lire la bio