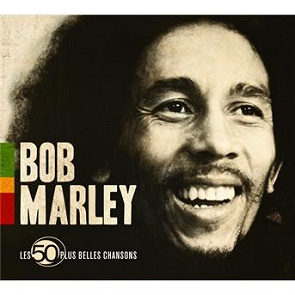 27 ans après sa disparition, Bob Marley reste une LEGENDE. Au-delà des amateurs de REGGAE, cet auteur compositeur et interprète a conquis un public hétéroclite à travers le monde. Chacun de ses albums s'est vendu à plus d'1 million d'exemplaires.
Retrouvez sur ce TRIPLE BEST OF les titres incontournables et intemporels de son répertoire : Iron Lion Zion, Get Up Stand Up, No Woman No Cry, Jamming, Buffalo Soldier, Could You Be Loved, I Shot The Sheriff
Ceux qui ont aimé cet album ont aussi aimé...