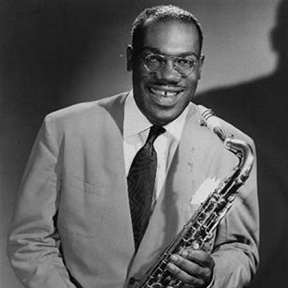 Bull Moose Jackson
Benjamin (Bull Moose) Jackson
(1919 – 1989) est un saxophoniste et chanteur de rhythm and blues américain.
Carrière
Benjamin Jackson apprit le violon durant son enfance, il commença à jouer du saxophone durant ses études secondaires et forma son premier groupe, The Harlem Hotshots. Il intègra l'orchestre de
Lucky Millinder
en 1943. Les autres musiciens considérant que Jackson ressemblait à un......
lire la bio