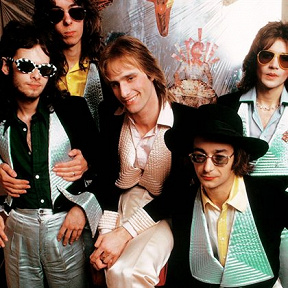 Cockney Rebel
Steve Harley & Cockney Rebel
est le groupe glam rock de
Steve Harley
du début des années 1970.
Les principaux succès du groupe sont
Make Me Smile (Come Up And See Me)
, Death Trip, et Sebastian.
Le morceau "Tumbling Down" de l'album The Psychomodo a fait l'objet d'une reprise par The Venus in Furs, groupe monté pour la bande originale du film
Velvet Goldmine
.
Discographie
1973 :
The Human
......
lire la bio