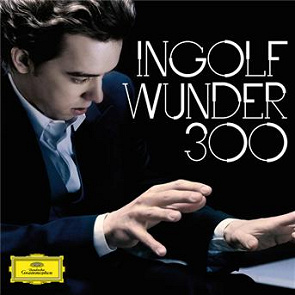 Domenico Scarlatti


Sonata in B minor, K. 33

W.a. Mozart
Piano Sonata No.13 In B Flat, K.333

1. allegro

2. andante cantabile

3. allegretto grazioso

Frédéric Chopin
Berceuse In D Flat, Op.57

Andante

Raoul Koczalski


Valse fantaisie, op.49

Franz Liszt


Czardas macabre S.224

Claude Debussy
Suite bergamasque, L.75

3. clair de lune

Nikolaï Rimski-korsakov
The Tale Of Tsar Saltan - Arr. For Piano By Sergei Rachmaninov

The flight of the bumble-bee

Serge Rachmaninov
10 Preludes, Op.23

No.5 in G minor

Alexander Scriabin
12 Etudes For Piano, Op.8

No. 12 in D sharp minor

Maurice Moritz Moszkowski
Étincelles, Morceau caractéristique Op.36, No.6

Allegro scherzando

Vladimir Horowitz


Danse excentrique

W.a. Mozart, Volodos Arcadi


3. alla turca (allegretto)

Ennio Morricone


Playing love

John Williams


Star wars

Ceux qui ont aimé cet album ont aussi aimé...