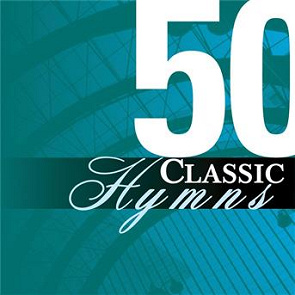 Disque 1

Amazing grace

All hail the power of jesus' name

Holy, holy, holy

This is my father's world

For the beauty of the earth/come, ye thank...

Guide me o thou great jehovah/he leadeth me

It is well

Sweet hour of prayer

Glory in the cross medley (jesus keep me n...

Beneath the cross of jesus/when I survey t...

Near to the heart of god

I will praise him/jesus paid it all

O for a thousand tongues to sing

All creatures of our god and king

Praise to the lord, the almighty

Fairest lord jesus

When I survey the wondrous cross

How great thou art

Disque 2

Morning has broken/sun of my soul/all hail...

Christ the lord is risen today

God of our fathers

Now thank we all our god

Just as I am

Rock of ages

I need thee every hour

Abide with me

O god our help in ages past

Be thou my vision

We love you, lord medley (I love you lord/...

O, how I love jesus/wonderful, wonderful j...

God leads us along/his eye is on the sparrow

Shall we gather at the river/on jordan's s...

In the sweet by and by/just over in the gl...

Revive us again/to god be the glory

Take the name of jesus with you/jesus is t...

Disque 3

Blessed assurance

All the way my savior leads me/savior, lik...

Come thou fount of every blessing/come we ...

Softly and tenderly

I have decided to follow jesus/I will aris...

Wonderful grace of jesus/at calvary

I'D rather have jesus/fairest lord jesus

Hallelujah, what a savior/our great savior

The solid rock/leaning on the everlasting ...

The love of god/o the deep, deep love of j...

Close to thee/just a closer walk with thee

Higher ground/he lifted me/I'm so glad, je...

And can it be?

Since I have been redeemed/o for a thousan...

In the garden/moment by moment

Ceux qui ont aimé cet album ont aussi aimé...