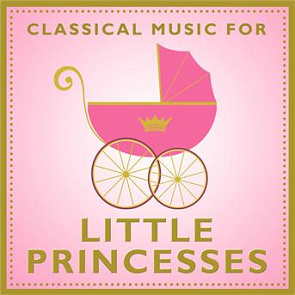 Piotr Ilyitch Tchaïkovski
The Nutcracker, Op.71, TH.14 / Act 2

No. 14c pas de deux: variation ii (dance o...

Jean-sébastien Bach
Das Wohltemperierte Klavier: Book 1, BWV 846-869

Prelude in c major bwv 846

Camille Saint-saëns
Le Carnaval des Animaux, R. 125

2. aquarium

Claude Debussy
Suite bergamasque, L.75

3. clair de lune

Edward Grieg
Peer Gynt, Op.23

Prelude to act 4 (morning mood)

Serge Prokofiev
Cinderella, Op.87

36. duet of the prince and cinderella

Léo Delibes
Lakmé / Act 1

"sous le dôme épais" (flower duet)

Claude Debussy
Deux Arabesques, L.66

No. 1 andante con moto

W.a. Mozart


12 variations in c, k. 265 on "ah, vous di...

Camille Saint-saëns
Le Carnaval des Animaux, R. 125

Le cygne (arr. palmer)

Johann Strauss Jr.


An der schönen blauen donau, op.314

Jacques Offenbach
Gaîté parisienne

Barcarolle

W.a. Mozart
Serenade in G, K.525 "Eine kleine Nachtmusik"

2. romance (andante)

Johannes Brahms


Wiegenlied, op.49, no.4

Serge Prokofiev
Romeo and Juliet, Ballet Suite, Op.64a, No.1

6. romeo and juliet

Jules Massenet
Thaïs / Acte Deux

Méditation religieuse

Jacques Offenbach
Orpheus In The Underworld (Orphée aux enfers)

Can-can

Jean-sébastien Bach
Orchestral Suite No.3 in D Major, BWV 1068

2. air

Gabriel Fauré
Requiem, Op.48

7. in paradisum

Antonio Vivaldi
Concerto for Violin and Strings in E major, Op.8, No.1, RV 269 "La Primavera"

1. allegro

Piotr Ilyitch Tchaïkovski
Romeo and Juliet, Fantasy Overture - TH.42

Love theme

Ludwig Van Beethoven


Bagatelle in a minor, woo 59 -"für elise"

Franz Liszt
Consolations, S.172

Consolation no.3, s.172, no.3

Carl Orff
Carmina Burana / Uf dem Anger

Dance

Ralph Vaughan Williams


Fantasia on greensleeves

Ceux qui ont aimé cet album ont aussi aimé...