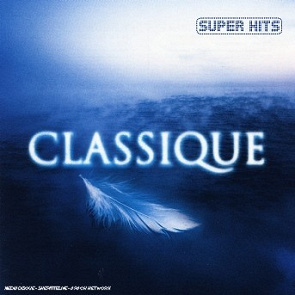 Disque 1

Eine kleine nachtmusik, K.525 (une petite musique de nuit/serenade in G): allegro

Suite for orchestra no. 3 in D major, BWV 1068: II. air

Canon in D for strings and continuo

The four seasons, op. 8: spring: allegro I.

avec l'album uniquement

Symphony no. 5 in C minor, op. 67: I. allegro con brio

Grande valse brillante en mi bémol majeur, op. 18

Suite bergamasque, L. 75: III. clair de lune

Swan lake: act I: no.2: valse-tempo DI valse

Blue danube waltz

Piano concerto no 5, op. 73 ("emperor") in e-flat major: adagio un poco mosso

Die walküre, WWV 86b: act III: ride of the valkyries

William tell overture

Symphony no. 9: allegro assai IV. (excerpt)

Disque 2

Bolero, m. 81

avec l'album uniquement

Also sprach zarathustra, op. 30: sonnenaufgang

Gayane: act III: scene 7 - expiation: sabre dance

Peer gynt suite no. 1, op. 46: morning

Adagio for strings, op. 11

Symphony no. 9 in e minor, op. 95 ("from the new world"): largo (II)

Fantasia on "greensleeves" (what child is this?)

Symphony no. 5 in C sharp minor: adagietto (sehr langsam)

avec l'album uniquement

Rhapsody on a theme of paganini, op. 43: variation XVIII: andante cantabile

Tales of hoffmann: barcarolle

Cantata no. 147: jesu, joy of man's desiring

Tsar saltan, op. 57: flight of the bumblebee

Má vlast: the moldau (vlatava), no. 2

avec l'album uniquement

Ceux qui ont aimé cet album ont aussi aimé...