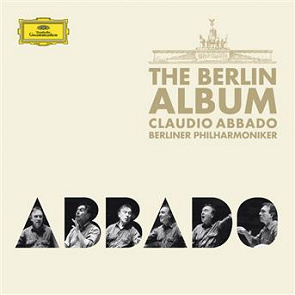 Disque 1

Georges Bizet
L'Arlésienne / Act 3

Farandole

Ludwig Van Beethoven
Symphony No.7 In A, Op.92

2. allegretto

Serge Prokofiev
Piano Concerto No.1 In D Flat, Op.10

1. allegro brioso

Antonín Dvorák
Symphony No. 9 in E Minor, Op. 95, B. 178 - "From the New World"

2. largo

Richard Wagner
Die Walküre - Concert Version / Dritter Aufzug

The ride of the valkyres

Gustav Mahler
Symphony No. 7 in E Minor

2. nachtmusik (allegro moderato)

Claude Debussy
Nocturnes, L. 91

2. fêtes

Piotr Ilyitch Tchaïkovski
Piano Concerto No. 1 in B-Flat Minor, Op. 23, TH 55

2. andantino semplice - prestissimo - temp...

Johannes Brahms
Academic Festival Overture, Op. 80

Allegro - l'istesso tempo, un poco maestos...

Disque 2

Giuseppe Verdi
La Traviata / Act 1

Prelude

Gustav Mahler
Symphony No. 5 in C-Sharp Minor

2. stürmisch bewegt. mit größter vehemenz ...

Ludwig Van Beethoven
Piano Concerto No. 3 in C Minor, Op. 37

3. rondo. allegro - presto

Serge Prokofiev
Romeo And Juliet, Ballet Suite, Op.64a, No.1

6. romeo and juliet

Modest Petrovich Mussorgsky
Pictures At An Exhibition

The hut on fowl's legs (baba-yaga)

The great gate of kiev

Ludwig Van Beethoven
Music To Goethe's Tragedy "Egmont", Op. 84

Ouverture - sostenuto, ma non troppo - all...

Piotr Ilyitch Tchaïkovski


Slavonic march, op. 31, TH 45

Johannes Brahms
Symphony No. 3 in F Major, Op. 90

3. poco allegretto

Hector Berlioz


Overture "le carnaval romain", op.9

Ceux qui ont aimé cet album ont aussi aimé...