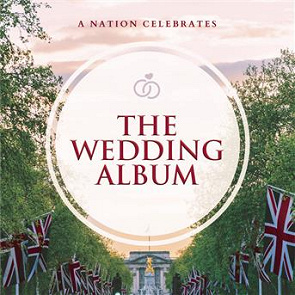 Disque 1

Trumpet voluntary

Lohengrin, WWV 75: bridal chorus

Canon in D major for strings and continuo

Abide with me

Pomp and circumstance, op. 39: march no. 4...

Mass in a major, op. 12, FWV 61: V. panis ...

Water music suite no.1 in F major, HWV 348...

Exsultate, jubilate, K. 165 / 158a: alleluia

Jerusalem

A midsummer night's dream (incidental musi...

Disque 2

Solomon, HWV 67: act III: sinfonia "arriva...

Lakmé, act 1: dôme épais le jasmin "flower...

The lord is my shepherd

Variations on an original theme, op. 36 "e...

Requiem: pie jesu

I vow to thee, my country

Crown imperial

Samson, HWV 57: let the bright seraphim

Zadok the priest (coronation anthem no.1, ...

God save the queen

Disque 3

Le nozze DI figaro, K. 492: sinfonia

Salut d'amour, op. 12

Music for the royal fireworks, HWV 351: la...

Lyric pieces, op. 65, no. 6: wedding day a...

Messiah, HWV 56: PT. 2, scene 7: halleluja...

String quintet in e major, op. 11, no. 5, ...

Orchestral suite no. 3 in D major, BWV 106...

The well-tempered clavier, book I: prelude...

Brandenburg concerto no. 3 in G major, BWV...

Herz und mund und tat und leben, BWV 147: ...

Ceux qui ont aimé cet album ont aussi aimé...