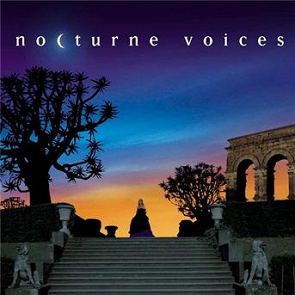 Disque 1

Rachmaninoff: 14 romances, op. 34: XIV. vo...

Barber: agnus dei (after "adagio for strin...

Handel: serse, HWV 40, act 1: "ombra mai f...

Offenbach: les contes d'hoffmann, act 4: "...

Mozart: requiem in D minor, K. 626: III. s...

Giulio cesare, 'julius caesar' hwv17, act ...

Pavane op. 50

Fauré: 3 songs, op. 7: no. 1, après un rêv...

Villa-lobos: bachianas brasileiras no. 5, ...

Lass, fürstin, lass noch einen strahl : tr...

El vuelo

Rameau: platée, RCT 53, act 1 scene 6: "so...

Ravel: vocalise-etude en forme de habanera...

Lieder eines fahrenden gesellen: die zwei ...

Vivaldi, de courson & le berre: berceuse d...

Wiegenlied op. 41 no. 1 (dehmel)

Gershwin: porgy and bess, act 1: "summerti...

Disque 2

Fauré: requiem, op. 48: VII. in paradisum

Mozart: die zauberflöte, K. 620, act 2 sce...

Orff: carmina burana: part 1, primo vere, ...

Orff: carmina burana, PT. 3: "in trutina" ...

Miserere mei, deus

Monteverdi: l'incoronazione DI poppea, SV ...

Monteverdi: hor che'L ciel e la terra e'L ...

Fauré: cantique de jean racine, op. 11. an...

Puccini: madama butterfly, act 2 scene 1: ...

Grieg: peer gynt (incidental music), op. 2...

Mozart: le nozze DI figaro, K. 492, act 2 ...

Serenade op. 31: 1. pastoral: the day's gr...

Vocalise from 'le temps retrouvé'

Pulcinella - ballet with song in one act: ...

Shéhérazade: II. la flûte enchantée

Infant joy

Realta na maidne (morning star)

Tavener: song for athene

Ceux qui ont aimé cet album ont aussi aimé...