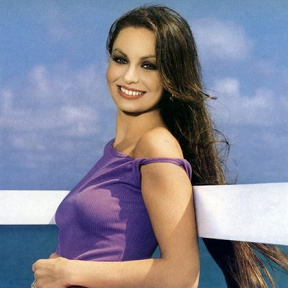 Crystal Gayle
Crystal Gayle
est une chanteuse américaine de musique country/pop populaire depuis les années 1970, née le 9 janvier 1951.
Son plus grand succès est la chanson Don't It Make My Brown Eyes Blue qui fut primée par un
Grammy Award
en 1978. Cette chanson a été reconnue en 1999 par l'ASCAP (American Society of Composers, Authors and Publishers), une des 10 chansons les plus jouées au .
Biographie
......
lire la bio