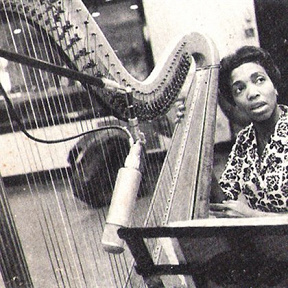 Dorothy Ashby
Dorothy Ashby
est une harpiste et compositrice de jazz américaine.
Avec
Alice Coltrane
, Dorothy Ashby a popularisé l'usage de la harpe dans le jazz, prouvant que cet instrument pouvait convenir au bebop aussi bien que le saxophone.
Bien que principalement jazz-woman, elle a intégré le rhythm and blues ou la
World music
, principalement durant les années 1970, comme sur l'album The Rubaiyat of Do......
lire la bio