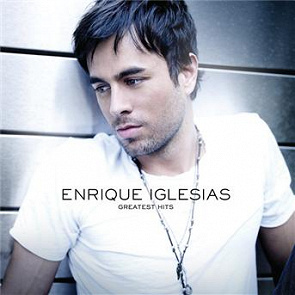 Plus de 10 ans de carrière, près de 50 millions de disques vendus, 8 albums studios, de nombreuses tournées sold out, et 18 tubes sur un premier Best Of ! La carrière d'Enrique Iglesias a pris forme à l'international en 1999 avec Bailamos : le titre rentre directement #1 du Billboard Hot 100 US et des ventes de singles en Europe (#2 en France). Rythm Divine confirme, les tubes s'enchaînent : Could I Have This Kiss Forever feat. Whitney Houston, Escape, Hero, Love To See You Cry…

2007 et l'album Insomniac marquent son grand retour, notamment en France, où chaque single se classe Top 20 des ventes.
Do You Know ? (The ping pong song) atteindra la 9ème place du top et mettra le feu aux poudres. Tired Of Being Sorry, son duo avec Nâdiya, rajoutera de la TNT sur les flammes : le titre rentre #1 en France devant Madonna, et le restera pendant 11 semaines consécutives, un record qui n'avait pas été atteint depuis 2005 (avec Crazy Frog "Axel F"). Can You Hear Me, hymne de l'Euro 2008, suit actuellement un parcours similaire en étant Top 20 des ventes.

Le 1er décembre 2008, Enrique Iglesias fait le point, et sort son Greatest Hits. Ce dernier inclura 3 inédits. Le premier extrait "Away", est une balade mid-tempo composée, produite et avec la participation de Sean Garett (à l'origine de plusieurs tubes pour Beyonce, Destiny's Child, Pussycat Dolls…). "Taking Back My Love" feat. Ciara est un titre urbain uptempo produit par Red One (Lady GaGa). Suite au succès de Tired Of Being Sorry, Enrique et Nâdiya ont décidé de donner une suite à leur première collaboration en réalisant un nouveau titre : Miss You.
Ceux qui ont aimé cet album ont aussi aimé...