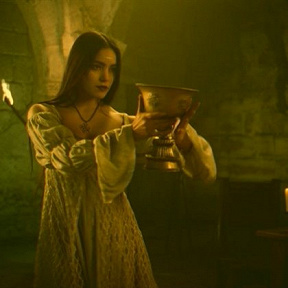 Era
Célèbre pour sa musique new age, où la guitare électrique, les instruments à cordes et les synthétiseurs se mélangent aux chants interprétés par une chorale, Era est un projet musical fondé dans les années 90. Sorti tout droit de l'imagination d'Eric Lévi, il nous plonge dans un monde féérique, hors du temps. Les membres puisent leur inspiration dans diverses influences musicales. Et pour leurs chansons, ils ont choisi le latin, parfois l'anglais, un peu d'arabe et privilégient un langage imaginaire rendant ainsi leur musique unique. Et cela plaît au public puisque leurs albums ont été vendus à plus de 11 millions d'exemplaires dans le monde depuis leurs débuts. Des disques que vous retrouvez en écoute gratuite sur notre site. Ils sont également disponibles au téléchargement légal.
lire la suite

Une musique fascinante et magique mêlant divers univers
Eric Lévi est donc le créateur d'Era. Compositeur de musiques de films, on lui doit notamment celles des Visiteurs en 1993. Suite au succès commercial du film et de sa bande originale, il décide de créer son projet musical. Le premier album, éponyme, sort en 1996 et séduit immédiatement le public. 4 ans plus tard, un deuxième disque est dans les bacs. En 2003, après la sortie du 3ème opus, Era s'offre une pause puis revient en 2008 avec un nouvel album. Le dernier date de 2017 et s'intitule «
The 7th Sword
». Outre sa musique si originale, cette formation se caractérise par ses clips magnifiques qui nous plongent dans un autre monde, un peu mystique et riche en émotions.
Les morceaux et disques à écouter en ligne sur notre site
Vous aimez les chansons d'Era ? Son style musical ? Découvrez sur notre site son dernier album mais aussi, tous ses précédents ! En effet, nous vous proposons de les écouter en ligne gratuitement et de sauvegarder vos playlists et titres favoris ! Vous pouvez aussi les écouter sans publicité en souscrivant à l'une de nos formules, et les télécharger via nos packs de téléchargement à partir de 3,90€. D'autant que vous retrouvez tous ses morceaux sur notre site dont «
Ameno
», «
Reborn
», «
The mass
», «
Madeus
», «
Enae volare
», «
Divano
», «
Impera
» et aussi «
Voxifera
» et «
Dark voices
» !