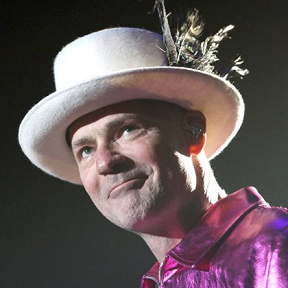 Gord Downie
Gordon Edgar Downie
, dit
Gord Downie
, né le ŕ (
Ontario
) et mort le 17 octobre 2017 ŕ
Kingston
(Ontario), est un chanteur, musicien et écrivain canadien.
Biographie
Gord Downie est le chanteur du groupe de rock canadien
The Tragically Hip
.
Il sort quatre albums solo : Coke Machine Glow (2001), Battle of the Nudes (2003), The Grand Bounce (2010) et Secret Path (2016).
Il est nommé, en juin ......
lire la bio