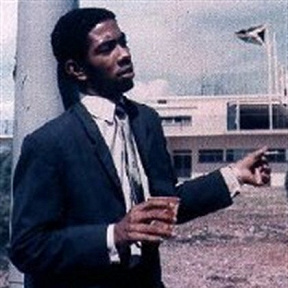 Jackie Mittoo
Jackie Mittoo
, pianiste, organiste, auteur-compositeur jamaïcain né à Browns Town,
Saint Ann
,
Jamaïque
le 3 mars 1948 et mort le 16 décembre 1990 à
Toronto
Canada
.
Il commence à apprendre le piano à l'âge de 4 ans sous la tutelle de sa grand-mère.
Dans les années 1960, il est membre de
The Skatalites
, The Rivals, The Sheiks, The
Soul Brothers
ainsi que des
Soul Vendors
. En 1963, le producteur
C
......
lire la bio