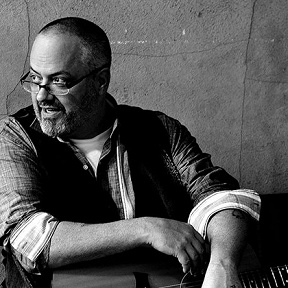 James Crawford
James "Sugar Boy" Crawford, Jr.
(
La Nouvelle-Orléans
12 octobre 1934 - La Nouvelle-Orléans 25 septembre 2012) est un musicien Néo-Orléanais de rhythm and blues. Il est l'auteur de Jock-A-Mo, un hit recréé par la suite sous le titre
Iko Iko
par
The Dixie Cups
et enregistré par de nombreux artistes dont
Dr. John
,
The Belle Stars
,
Grateful Dead
et
Cyndi Lauper
.
Biographie
Tout d'abord au trombon......
lire la bio

James Crawford / Altman, Manning / Arlen, Koehler / Arthur Osborne / Bartholomew, Crawford / Benny Goodman / Benton, Otis, Randazzo / Bernie Early / Berry / Bill Mack / Bill Rice / Billy Vaughn / Blackwell, Gladstone / Bobby Bland / Brenda Lee / Buck Owens / Bull Moose Jackson / Burl Ives / Burnette / Burns, Herman / Carmichael, Gordell / Cochran, Coe / Dell Vaughn & the Fortune Aires / Denson / Deshannon, Sheely / Dixon / Don Gibson / Donaldson, Young, Lewis / Dugan, Haynes / Early / Elvis Presley "The King" / Faith / Floyd Cramer / Floyd Robinson / Frank Sinatra / Gaskill, Robin, Columbo / George Jones / Glen Glenn / Goell, Kent / Gordon, Revel / Gordy, Carlo / Holland, Gordy, Ales / Jackie Deshannon / Jackie Wilson / James / James Elmore / Jimmy Nelson / Joe Penny / Jones, Kahn / Jones, Williams / June Christy / Knight / Laura Lee Perkins / Loesser, Hart / Mack / Malone / Mercer, Bloom / Morganfield / Nelson, Taub / Osborne / Owens / Paul Anka / Penny / Percy Faith / Rice / Rich / Ricky Nelson / Robinson / Rotella / Roy Hamilton / Roy Head & the Traits / Sam Cooke / Shekret, Austin / Sunshine, Gilbert, Simons / T-Bone Walker / The Cadets / The Double Daters / The Drifters / The Everly Brothers / The Fontane Sisters / The Fortune Aires / The Highwaymen / The Hirelles / The Platters / The Ray O Vacs / The Traits / The Twistin Kings / Tillis / Tommy Hunt / Tommy Sands / Tony Middleton / Traditional, Highwaymen / Vaughn, Buchanan / Walker / Wanda Jackson / Williams / Woody Herman / Youman, Caesar / Zareth, North
- juin 2018
50 titres -
Jazz, Blues, Gospel

James Crawford / Al Caiola / Alan Freed S Rock N Roll Band / Alan, Edwards / Amos Milburn / Arlen, Harburg / B.B. King / Ballard / Barris, Koehler, Moll / Barry / Bartholomew, King / Belvin / Benjamin, Weiss / Benton, Corso / Bobby Adams / Bobby Vee / Bozo Ratcliff / Brook Benton / Bryant / Buddy Holly / Bull Moose Jackson / Butts / Cahn, Moret / Carl Smith / Cassel / Clarence Garlow / Cooke / Cornell Blakely / Don Duncan / Duncan / Ed Mccurdy / Ellington / Elvis Presley "The King" / Erma Franklin / Etta James / Fields, Hanna / Floyd Cramer / Fontaine, Lampert / Ford, Rebbenack, David, Caronna / Frankie Ford / Franklin / Gaze / Glads Knight & the Pips / Hack / Hampton, Burke / Hawkins / Holly / Howard, Hughes / Inman / Jackie Wilson / Jay Blue / Jimmie Skinner / Jo Ann Greer / Johnnie & Jack / Johnny Cash / Johnny Hicks & His Troubadors / Johnny Mathis / Johnny Preston / Katsakis, Popoff / King, Ling / King, Price, Stewart / Kitty Wells / Lecuona / Les Brown / Les Harris / Les Paul & Mary Ford / Lou Josie / Luandren / Mary Ford / Maxwell Davis / Mellin, Demowney / Paul Anka / Perry / Piney Brown / Ram / Raye / Raye, Depaul / Renê / Richardson / Roller / Russell / Russell Byrd / Skinner / Stevenson / Story, Smith, Lynn / Sunny Gale / Sunnyland Slim / The Big Bopper / The Five Whispers / The Fontane Sisters / The Four Freshmen / The Highwaymen / The Pips / The Ravens / The Royaltones / The Sims Twins / The Stone / Thomas / Tommy Cassel / Traditional, Mccurdy / Williams / Williams, Belvin, Hodge
- juin 2018
50 titres -
Jazz, Blues, Gospel