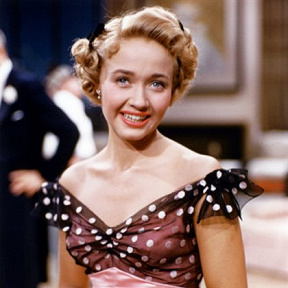 Jane Powell
Jane Powell
est une chanteuse et actrice américaine, née Suzanne Lorraine Burce à
Portland
(
Oregon
) le .
Biographie
Après s'être fait connaître comme chanteuse dans sa ville natale, Portland, Jane Powell à 14 ans, encore adolescente, signe un premier contrat de sept ans à la
Metro-Goldwyn-Mayer
, et débute dans le film
Song of the Open Road
de
S. Sylvan Simon
(1944). Le studio apprécie partic......
lire la bio