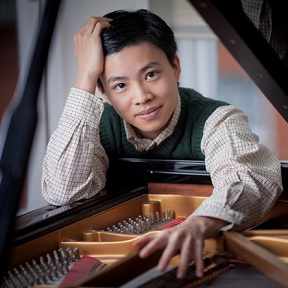 Kit Armstrong
Kit Armstrong
, né le à
Los Angeles
en
Californie
, est un pianiste et compositeur anglo-taïwanais de musique classique.
Biographie
Dès l'âge de , il avait déjà composé plus de , était diplômé de l'école secondaire Los Alamitos High School, et étudiait les sciences à l'université d'État de l'Utah.
À , il étudia au
Curtis Institute of Music
, à la
Royal Academy of Music
et à l'
Imperial College d
......
lire la bio