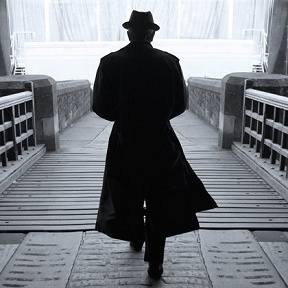 Léonard Cohen
Poète, musicien, romancier, peintre, auteur-compositeur-interprète … la carrière de Leonard Cohen a été bien remplie ! Ses premières chansons datent de la fin des années 60 et s'imprégnaient de cette époque où le folk était populaire. Puis, il a diversifié ses influences en s'inspirant de la pop, de la musique de cabaret et du monde, en se faisant accompagner de choristes et de synthétiseurs. Mais au fil des décennies, ses textes et mélodies ont gardé sa marque de fabrique, à savoir un univers où l'humour noir se mêle subtilement à la poésie. Dès la parution de ses premiers disques, il a séduit un public à l'international. Considéré comme un spécimen rare dans l'histoire du rock, il a toujours tracé sa route selon ses envies. Ainsi, en 1994, il n'a pas hésité à se retirer dans un monastère bouddhiste afin d'être ordonné moine bouddhiste Zen en 1996 ! Son dernier album studio, le 14ème, «
You want it darker
» est sorti en 2016. Vous le retrouvez, ainsi que ses précédents opus, sur notre site où vous pouvez l'écouter en ligne et le télécharger légalement.
lire la suite
Un grand artiste canadien aux nombreux talents
Leonard Cohen a vu le jour au Canada le 21 septembre 1934, à Westmount, dans la banlieue de Montréal. C'est sans doute à l'adolescence qu'est né son penchant pour la musique, quand il a appris à jouer de la guitare. Mais il a commencé sa carrière dans un autre univers artistique puisqu'en 1965, il a publié son premier recueil de poésies. Au cours des années suivantes, il a vécu à Londres et en Grèce, sur l'île d'Hydra où il écrivait. Ensuite, il s'est installé aux Etats-Unis. Là-bas, il a chanté dans des festivals et surtout, en 1966, il a écrit la chanson «
Suzanne
» qui a été interprétée par
Judy Collins
. Après avoir signé chez Columbia Records, il a enregistré son premier disque, «
Songs of Leonard Cohen
». Puis, d'autres albums en studio et en public ont suivi jusqu'en 2016. Et son succès dans la musique ne l'a pas empêché de continuer à écrire, de la poésie principalement. De même, tout au long de sa carrière et après son décès survenu le 7 novembre 2016 à Los Angeles, nombreuses de ses chansons ont été reprises par d'autres chanteurs.
Des chansons inoubliables à écouter en ligne
Sur notre site, vous retrouvez la poésie et l'univers de Leonard Cohen puisque nous vous proposons d'écouter ses titres et albums gratuitement. Vous pouvez également les télécharger en achetant des crédits de téléchargement. Des formules sont aussi à votre disposition pour écouter en ligne vos morceaux préférés, sans publicité. «
Slow
», «
Suzanne
», «
Hallelujah
», «
Dance me to the end of love
», «
So long, Marianne
», «
Nevermind
», «
Bird on the wire
», Chelsea Hotel », «
Everybody knows
», «
The partisan
», «
Master song
», «
Sisters of mercy
» … voici quelques-uns des titres disponibles au sein de notre catalogue. Alors n'attendez plus pour les (re)découvrir !