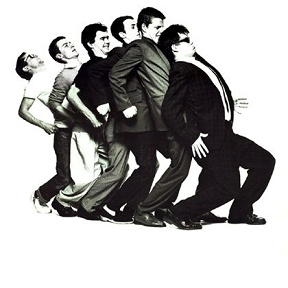 Madness
"Madness"
(« folie » en anglais) est un groupe de musique britannique créé en 1976. Originaire de
Camden Town
à
Londres
, il a fait connaître le ska au grand public au tout début des années 1980, avec d'autres groupes comme
The Specials
,
The Selecter
,
Bad Manners
ou
The Beat
. Madness est à l'origine du nutty sound, sorte de marque de fabrique du groupe.
Biographie
En 1976,
Mike « Barso » Bars
......
lire la bio