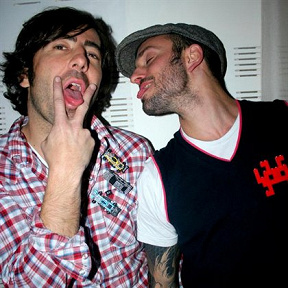 Make the Girl Dance
Make The Girl Dance
est un duo français de musique électronique, composé de Greg Kozo et Pierre Mathieu.
Biographie
Make The Girl Dance est composé de Greg Kozo musicien/producteur, et Pierre Mathieu, ancien animateur télé sur
M6
, France 2 et Canal+.
Leur premier single, Baby Baby Baby, sorti le 12 mai 2009, est un énorme buzz. En effet, le duo électro-rock parisien Make The Girl Dance créé u......
lire la bio