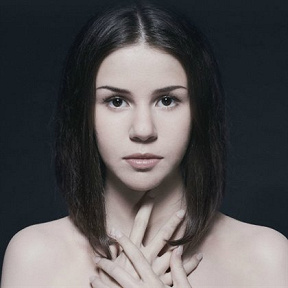 Découverte en 2011 dans l'émission « La France a un incroyable talent », Marina Kaye a attendu 3 ans pour enregistrer son premier EP baptisé «
Homeless
». Un an après, en mai 2015, elle sort son tout premier album, qui reprend les titres présents sur son EP et qui est certifié double disque de platine en mars 2016. Son deuxième opus, «
Explicit
», date d'octobre 2017. Elle a également participé à la compilation « Balavoine(s) » et chanté en duo avec Soprano sur le titre «
Mon Everest
». Aujourd'hui, elle est l'une des figures de la nouvelle génération de la chanson française. Son grain de voix, son univers un peu mystérieux et sombre lui permettent de se distinguer des autres chanteuses, d'autant qu'elle assume totalement sa différence. Sur notre site, vous retrouvez ses chansons en écoute gratuite. Elles sont également disponibles au téléchargement légal.
lire la suite
Une chanteuse au talent très prometteur
Le vrai nom de Marina Kaye est Marina Dalmas. Elle est née le 9 février 1998 à Marseille et poste ses premières vidéos sur Internet à l'âge de 10 ans. En 2011, elle participe à 13 ans à l'émission « La France a un incroyable talent » après avoir été inscrite par sa meilleure amie. Elle remporte cette 6ème édition mais décide, suite à sa victoire, d'arrêter de chanter. Finalement, elle revient sur sa décision et fait la première partie de la comédie musicale « Adam et Ève : la Seconde Chance » en mars 2012. Elle fera également celle de
Florent Pagny
. Son single «
Homeless
» sorti en mai 2014 lui ouvre la voie du succès. Pour enregistrer son album «
Fearless
», qui contient ce single, elle s'envole à New York, Londres et Los Angeles. «
Explicit
», son 2ème disque, a également séduit les critiques et le public.
Ecoutez et téléchargez ses chansons sur notre site !
«
Dancing with the devil
», «
Mirror mirror
», «
Dark Star
», «
On my own
», «
Freeze you out
», «
Iron heart
», «
Close
», «
Armour
» … voici quelques titres de Marina Kaye disponibles au sein de notre catalogue en ligne. Vous avez la possibilité de les écouter gratuitement et de créer des playlists avec vos morceaux préférés. Si vous souhaitez les télécharger pour les écouter à tout moment et partout, vous avez le choix entre plusieurs formules sur notre site dont un pack de téléchargement à partir de 3,90€. Pour en savoir plus, consultez nos offres en ligne et n'hésitez pas à nous contacter !