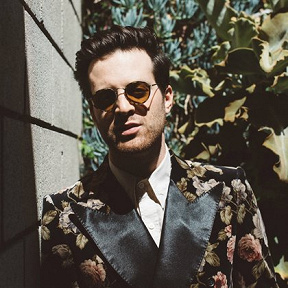 Mayer Hawthorne
Andrew Mayer Cohen
, dit
Mayer Hawthorne
, né le 2 février 1979 à
Ann Arbor
dans le
Michigan
, est un chanteur, auteur-compositeur, multi-instrumentiste,
DJ
et rappeur américain vivant à
Los Angeles
en
Californie
.
Biographie
Son nom de scène provient de son deuxième prénom (Mayer) et du nom de la rue dans laquelle il a grandi dans le
Michigan
(Hawthorne Rd). "Mayer Hawthorne and The County" est ......
lire la bio