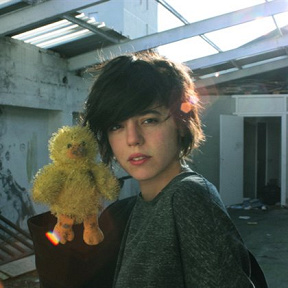 Milkymee
Milkymee
, de son vrai nom Émilie Hanak, est une auteur compositeur interprète née le 5 mai 1981 en
France
d'une mère kabyle et d'un père slovaque.
En 2006, elle a sorti un premier album, Songs For Herr Nicke, sur le label Tsunami-Addiction.
En 2010 sort son deuxième album, To All The Ladies In The Place, With Style And Grace, nommé ainsi d'après un morceau de
The Notorious B.I.G.
, ainsi que la ......
lire la bio