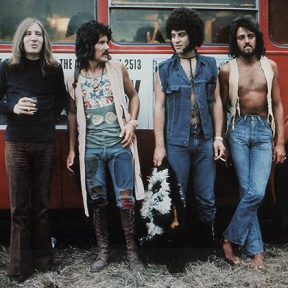 Mungo Jerry
Mungo Jerry
est un groupe anglais de musique apparu dans les années 1970 et dont le premier titre
In the Summertime
est un succès mondial incontournable, le 3 single le plus vendu au monde.
Le nom du groupe a été inspiré par le poème Mungojerrie and Rumpleteazer, tiré du livre Old Possum's Book of Practical Cats de
T. S. Eliot
.
Histoire
Ray Dorset
joue dans le groupe le rôle d'auteur, composi......
lire la bio