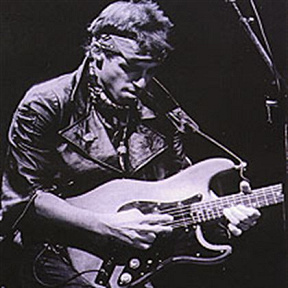 Nils Lofgren
Nils Lofgren
est un chanteur et guitariste américain (d'origine suédoise et italienne) né le 21 juin 1951 à
Chicago
.
Il commence sa carrière à l'âge de 17 ans au sein des groupes Crystal Mesh, The Shot, et Paul Dowell & The Dolphin.
Il rejoint rapidement le groupe de
Neil Young
et joue notamment du piano et de la guitare sur l'album platine
After the Gold Rush
en 1970.
Il enregistre ensuite a......
lire la bio