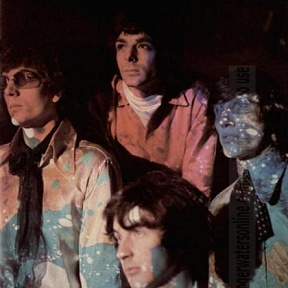 Fondé en 1965, le groupe est une légende du rock progressif et psychédélique qui a influencé de nombreux musiciens. Avec plusieurs albums cultes à son compteur, dont «
The Wall
» et «
The Dark Side of the Moon
», Pink Floyd a marqué les 70's et 80's et reste aujourd'hui encore un monument de la musique. Dès les premières notes, on reconnaît ses chansons et son style inimitable. Chaque concert est une véritable performance comme ce fût le cas de leur dernière prestation sur scène à Londres, à Hyde Park le 2 juillet 2005, lors du Live 8 où le groupe s'est reformé. Un monument inoubliable et historique d'autant que, depuis la mort d'un des membres en 2008, Richard Wright, une reformation n'est plus à l'ordre du jour. Heureusement, il existe de nombreux titres et disques à écouter ! Sur notre site, vous pouvez le faire gratuitement et télécharger des morceaux en mp3 légalement. Une bonne manière de se plonger dans l'univers fabuleux des Pink Floyd !
lire la suite
Un groupe de rock psychédélique mythique !
Les premières origines du groupe remontent à 1962 lorsque Roger Waters rencontre Nicholas Mason et Richard Wright à Londres. A cette époque, ils reprennent surtout du blues. Puis, en 1966 Roger « Syd » Barrett les rejoint et sort un premier disque « The Piper at the Gates of Dawn ». Mais suite à des signes de faiblesse et des absences répétitives, ce dernier est remplacé (puis renvoyé en 1968) par un autre guitariste, David Gilmour. En 1969, les Pink Floyd composent leurs premières musiques de films. Au début des 70's, les albums se succèdent. 1973 est une année clé pour le groupe qui sort son fameux «
The Dark Side of the Moon
». Un triomphe et le disque est d'ailleurs resté pendant 14 ans dans les charts américains ! C'est aussi le troisième album le plus vendu avec près de 50 millions d'exemplaires ! D'autres connaîtront aussi le succès, «
The Wall
» notamment. En 1985, Roger Waters quitte la formation pour se lancer dans une carrière solo. Les quatre membres se réunissent à l'occasion de plusieurs événements. En 2006 Syd Barret meurt, suivi par Richard Wright en 2008, ce qui marque sans doute la fin de leur histoire mais sûrement pas la fin d'un mythe.
Tous les titres du groupe à écouter gratuitement !
Sur notre site, vous retrouvez tous les titres et les albums des Pink Floyd en écoute gratuite dont «
Another Brick in the wall
», «
Money
» et «
Time
». Des compilations et des vidéos sont également à votre disposition et vous avez la possibilité de créer des playlists pour écouter aussi souvent que vous le souhaitez vos morceaux préférés. Et si vous possédez un abonnement musicMe, vous pouvez télécharger légalement et à des petits prix des disques et chansons. Et si vous achetez des packs musicMe à partir de 3,90€, vous pouvez télécharger légalement des disques et chansons.