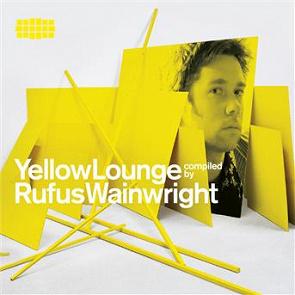 Rufus Wainwright


Hometown waltz

Piotr Ilyitch Tchaïkovski
Eugene Onegin, Op.24, TH.5 / Act 3

Polonaise

Ludwig Van Beethoven
Symphony No.6 in F, Op.68 -"Pastoral"

2. szene am bach: (andante molto mosso)

Hector Berlioz
Les nuits d'été, Op.7

4. absence

Franz Schubert
Winterreise, Op.89, D.911

7. auf dem flusse

Giuseppe Verdi
Messa da Requiem

2. rex tremendae

Joseph Haydn
String Quartet in E flat, HIII No.31, Op.20 No.1

3. affettuoso e sostenuto

Jean-sébastien Bach
Brandenburg Concerto No.1 In F Major, BWV 1046

3. allegro

Jean-philippe Rameau
Les indes galantes / Act 9

4.14 danse des sauvages

Giacomo Puccini
Tosca / Act 1

Tre sbirri, una carrozza

Sir Edward Elgar
Variations On An Original Theme, Op.36 "Enigma"

Theme (andante)

1. C.a.e. (l'istesso tempo)

7. troyte (presto)

Maurice Ravel
Piano Concerto For The Left Hand In D, M. 82

Finale

Richard Wagner
Götterdämmerung / Prologue

Siegfrieds rheinfahrt

Alfred Schnittke


Quasi una sonata (1987) for violin and cha...

Richard Strauss
Salome, Op.54, TrV 215 / Scene 4

"Ah! ich habe deinen mund geküsst, jochana...

Dmitri Shostakovich
Symphony No.5 in D minor, Op.47

3. largo

Rufus Wainwright


Cigarettes and chocolate milk
Ceux qui ont aimé cet album ont aussi aimé...