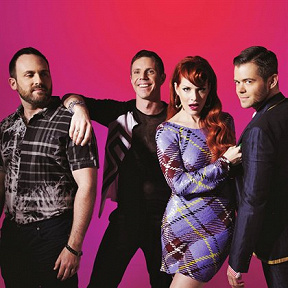 Scissor Sisters
Scissor Sisters
est un groupe de musique pop new-yorkais qui tire ses influences du disco et du glam rock.
Le nom du groupe fait référence à une position sexuelle lesbienne. Initialement, son nom complet était
Dead Lesbian and the Fibrillating Scissor Sisters
.
Le groupe est apparu en 2001, il a eu beaucoup de succès en
Islande
et au
Royaume-Uni
. Les paroles de leurs chansons, majoritairement éc......
lire la bio