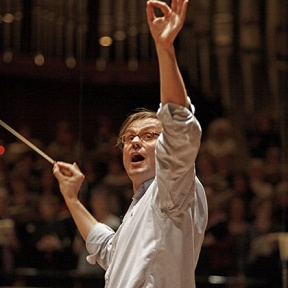 Simon Halsey
Simon Halsey
(né le à
Londres
. Depuis 2001, il dirige le Rundfunkchor Berlin.
Biographie
À l'âge de 22 ans, il est nommé directeur musical de l'université de Warwick. En 1987, il fonde avec , le City of Birmingham Touring Opera (depuis 2001 le ).
Distinctions
Ordre du Mérite de la République fédérale d'Allemagne
2010
The Queen's Medal for Music
2014, reçu en 2015
Notes et références
......
lire la bio