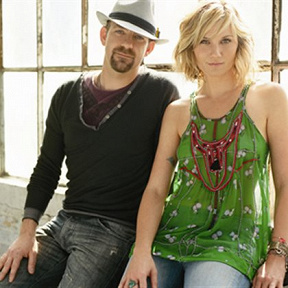 Sugarland
Sugarland
est un groupe américain de musique country composé de
Jennifer Nettles
et Kristian Bush.
Le duo, formé en 2003 par Bush et Kristen Hall devient un trio avec l'arrivée de Jennifer Nettles, qui devient la chanteuse principale.
Ils signèrent en 2004 chez
Mercury Nashville Records
leur premier single "Baby Girl", issu de leur album "Twice the Speed of Life". Le trio redevint un duo en 200......
lire la bio