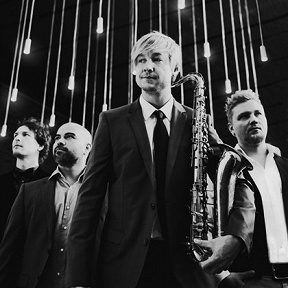 Sunrise Avenue
Sunrise Avenue
est un groupe de pop rock finlandais, fondé en 2002 par Samu Haber.
Le premier album du groupe, On the Way to Wonderland, sorti en 2006, a remporté un certain succès, notamment grâce aux titres Forever Yours et Fairytale Gone Bad.
Composition du groupe
Samu Haber (né le 2 avril 1976 à
Helsinki
) : compositeur, chant et guitare
Riku Rajamaa(né le 4 novembre 1976 à
Helsinki
) : ch......
lire la bio