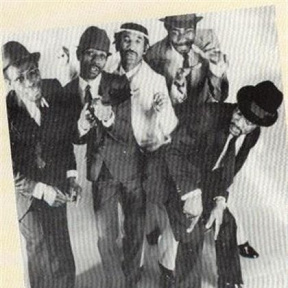 Symarip
Symarip
est un groupe de skinhead reggae anglais formé au milieu des années 1960.
Il est composé de
Roy Ellis
, Monty Neysmith, Franck Pitter, Michael Thomas, Josh Roberts, Roy Bug Knight, Johney Johnson et Carl Grifith.
Ils ont commencé leur carrière sous le nom The Bees en jouant avec
Prince Buster
lors d'une tournée en 1967. Ensuite, ils changèrent de nom et devinrent The Pyramids (Simaryp à ......
lire la bio