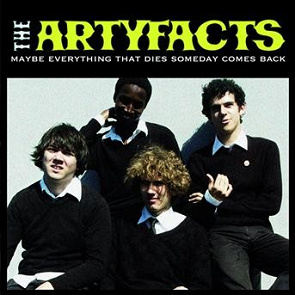 Dans le foisonnement de la scène teenage rock bordelaise actuelle, émergent quelques groupes aux goûts subtils, aux références musicales certaines, et à la démarche spontanée ; THE ARTYFACTS font partie de cette émulation de talents.
Le groupe mitonne des mélodies aux accents folk/pop 60's, inspirées de Tom Petty, Bruce Springsteen ou The Beatles, pour ne citer qu'eux, assaisonnées d'un chant hérité des Zombies ; capables d'envoyer un set électrique des plus enflammés comme un set acoustique plus posé, THE ARTYFACTS sortent leur 1er album.
Ceux qui ont aimé cet album ont aussi aimé...
Tous les albums de The Artyfacts