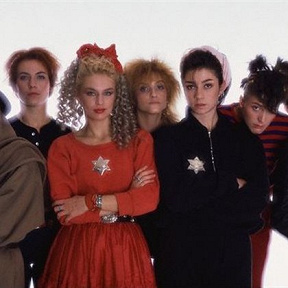 The Belle Stars
"The Belle Stars"
est un groupe de musique féminin britannique formé à
Londres
en 1980 par les anciens membres du groupe de ska
The Bodysnatchers
.
Sortis en 1982, leur tube Sign of the Times connut un immense succès, et leur reprise de la chanson des
Dixie Cups
Iko Iko
est la bande originale du film
Rain Man
en 1988. Elles obtiendront également le succès avec leurs titre The Clapping Song (1982......
lire la bio