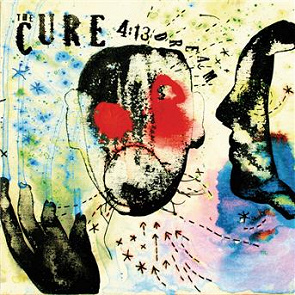 Après 30 millions d'albums vendus et une carrière entamée il y a plus de 30 ans, The Cure revient le 27 octobre 2008 avec un nouvel album 4 :13 DREAM Avant cet album, 4 singles et un EP ont déjà été commercialisés en physique et digital, chacun avec un mois d'intervalle. Chaque single comprenant un titre de l'album et une face-b. L'EP reprenant les 4 premiers extraits de l'album remixés par la crème de la scène rock actuelle : Fall Out Boy, My Chemical Romance, 30 Seconds To Mars, AFI et 65DaysOfStatic.

- The Only One le 13 mai
- Freakshow le 13 juin
- Sleep When I'm Dead le 13 juillet
- The Perfect Boy le 13 août
- The Hypnagogic States EP le 13 septembre

Classé chacun top 20 des ventes de formats courts sans aucun marketing, ces sorties ont confirmés l'attente suscitée par ce retour de The Cure.

Entouré de Simon Gallup, Jason Cooper et Porl Thompson, Robert Smith a écrit, composé, mixé et produit ce nouvel album qui met fin à 4 ans de silence depuis la sortie de The Cure en 2004. Le premier single officiel est « The Perfect Boy ».

A partir du 27 octobre, le site www.413dream.fr sera en ligne et offrira une chance à tous les fans de gagner la guitare Schecter de Robert Smith ou de Porl Thompson.
Ceux qui ont aimé cet album ont aussi aimé...