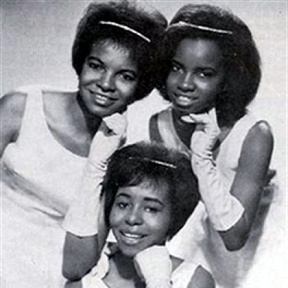 The Dixie Cups
The Dixie Cups
est un groupe féminin noir américain de pop music.
Il est originaire de
La Nouvelle-Orléans
(
Louisiane
). Il est formé à l'origine de deux sœurs, Barbara Ann Hawkins (1943) et Rosa Lee Hawkins (1944), et de leur cousine, Joan Marie Johnson (1945). Le trio prend d'abord pour nom The Meltones, avant d'opter pour Little Miss and the Muffets, et de se fixer sur The Dixie Cups. Établi ......
lire la bio