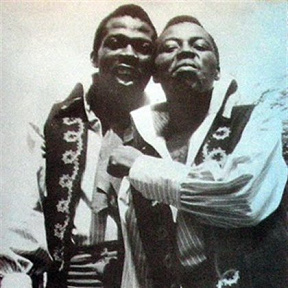 The Ethiopians
The Ethiopians
est un groupe de ska, de rocksteady et de reggae jamaïcain fondé en 1966 par
Leonard Dillon
, Stephen Taylor (né en 1944 à St Mary) et Aston Morris. .
Ils enregistrent d'abord pour
Coxsone Dodd
(Live Good, Free Man), puis Aston Morris quitte le groupe en 1967. Le groupe reste alors en duo et, accompagnés de
Lynn Taitt and the Jets
, ils sortent chez Sonia Pottinger de nombreux di......
lire la bio