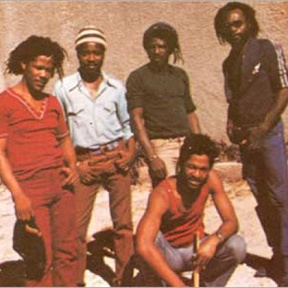 The Gladiators
The Gladiators
est un groupe de reggae jamaïcain formé en 1967.
La formation initiale se compose de trois amis issus du même quartier de
Kingston
11 :
Albert Griffiths
, Errol Grandison et David Webber. Albert Griffiths enregistre son premier single You Are The Girl en 1967, qui sort en face B du Train to Skaville des
Ethiopians
, crédité à Al & The Ethiopians. Le premier succès du groupe est ......
lire la bio