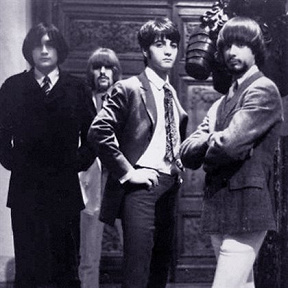 The Left Banke
The Left Banke
est un groupe de musique pop fondé en 1965 à
New York
. Ils rencontrent le succès avec leurs premiers singles,
Walk Away Renée
et , qui se classent respectivement et du
Billboard Hot 100
.
Biographie
The Left Banke est formé à
New York
en 1965 par le bassiste Tom Finn et le chanteur Steve Martin. Finn a déjà fait partie d'un groupe, baptisé The Magic Plants. Ils sont accompagné......
lire la bio