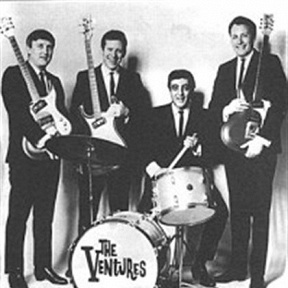 The Ventures
The Ventures
est un groupe de rock instrumental et de surf music américain formé en 1958.
Ils furent au début des années 1960, très célèbres notamment grâce à leurs interprétations de plusieurs thèmes comme Hawaï Five-o (de la série du même nom; en français:
Hawaï police d'État
), et notamment le célèbre morceau des
Surfaris
,
Wipe Out
. Ils font partie du
Rock and Roll Hall of Fame
depuis 2008.
......
lire la bio